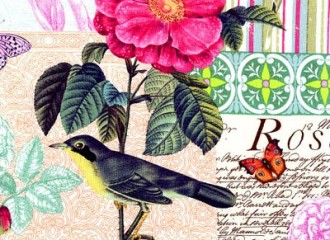 A contemporary take on classic designs, these beautiful printed lounge-wear classics are made of durable, high-quality 100% Cotton or Hemp/Organic Cotton blend. Our knit fashions are made from a luxurious Bamboo Rayon blend.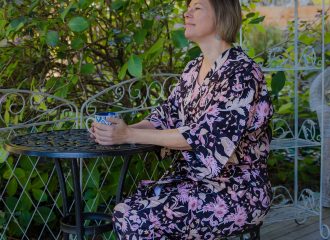 This beautiful cotton print takes its inspiration from the Victoria and Albert Museum 's rich archives of William Morris' work. Its soothing colours include soft browns, creams, delicate gold and dusty pink. This print is available in Miss BEE's kimono robe, lounge pant, and boxer short.  Pair it with the beautiful mellow rose Lily Tee the fabric is a beautiful bamboo, cotton, spandex blend, so drapey, so feminine.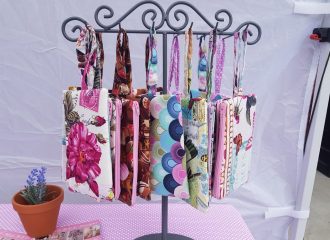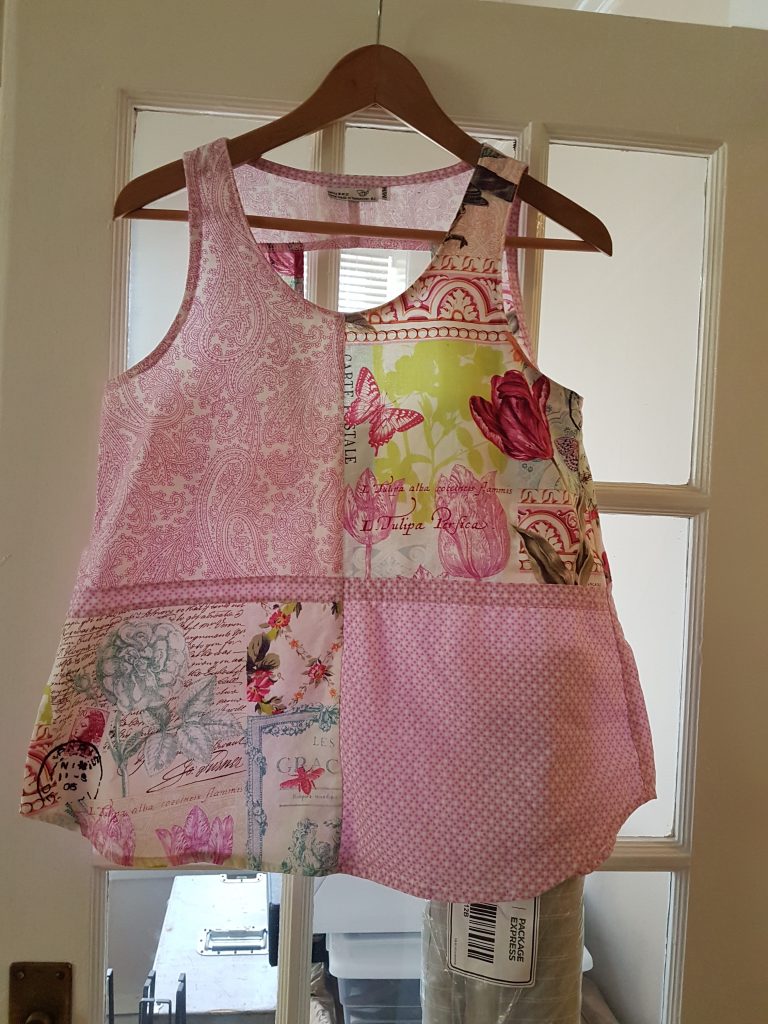 Today is World Oceans Day. Check out the Marine Education Center at Gibsons Public Market with special booths and demos set up for today, June 8 12-6 pm.
Did you know? When Miss BEE cuts out a large project like a robe or a pair of pants all the scraps of fabric are collected and used to make other smaller things, like makeup bags and these cute cotton tank tops.
Hi everyone. First let me say the Gibsons Public Market Friday Market is a rain or shine event. Today you also have a great opportunity to check out the Nicholas Sonntag Marine Education Centre in the market.The perfect thing on this rainy Friday. Speaking of rainy Fridays we got rained out today. But we are working on our rain cover plan so it doesn't happen again. If there is something you are interested in or if you just want a look see you can contact me at barbara@missbee.ca.